What Makes Amazon So Successful?
To answer the question "What Makes Amazon So Successful?" We have to understand from both Customer's Point of View as well as from the seller's point of View.   amazon First started over 25 years ago but they wanted to sell everything by themselves. And then Jeff Bezos realized that, Hey if we could expand this, if we wanna be the earth's biggest store, we got to expand this and there is no way we could hire the infrastructure or the people to actually have one of everything that exists out there. So opened it to third-party people like ourselves. and this has grown immensely and become the dominant way to make money by selling on Amazon. Now there is a process to that. Amazon gives you all the marketing tools to actually do these kinds of things. They already have the audience. They already have brand recognition, and the name out there so you don't have to build any of that Vs If you have your own website you have to start from scratch and build that reputation. If you know how to exploit the system and look for opportunities on Amazon. You can do really, really good. Well, you can even store from Amazon and go outside and develop your big stores like Walmart and a whole bunch of others out there. You may sell on these stores just because you have sold well on Amazon. Because we have proven this on Amazon and they want their customers to buy those from their stores.
Why Amazon is Special from a Seller's Point of View?
They just think that it's amazon that is shipping everything. But in reality, about 55 to 60% of every sale that's made on amazon is made by a third-party vendor. Now A question that may arise in your Mind is that "What makes amazon so successful?" Actually, Amazon is revolutionary, they never expect it to grow to what it has grown. What makes Amazon so special is its infrastructure, It has invested billions of dollars to set the infrastructure that allows small people like you and me to come and take advantage of what would be impossible under any other circumstance. About 50% of the sales that are made on amazon are made by small sellers like you and me. Amazon is worth it for sellers because
It requires a low amount of capital to get started;
You don't have a set of all the warehouses and all the fulfillment centers;
You don't have to hire a lot of people; and
No Need for a physical business location.
Why Buying From Amazon is so Attractive for Customers?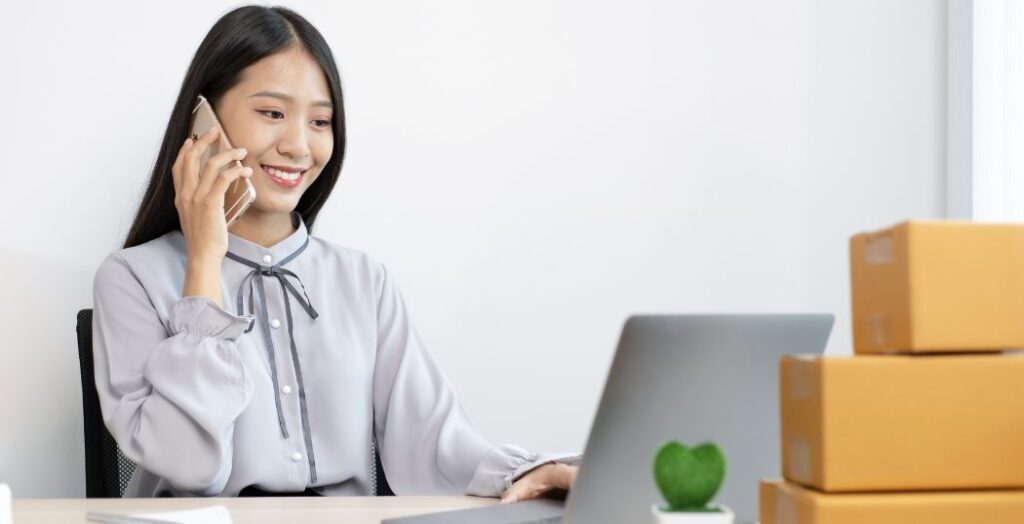 Amazon has become a household name and is one of the most popular online retailers in the world. From books to electronics, clothing to groceries, Amazon has everything a customer could want, and more. So why is buying from Amazon so attractive to customers? In this article, we will explore some of the key reasons.
Convenience: One of the biggest reasons why people love shopping on Amazon is because it's incredibly convenient. Customers can browse and purchase products from the comfort of their own home, 24/7. They can also use Amazon's mobile app to shop on the go, making it easy to buy what they need anytime, anywhere.

Wide Range of Products: Amazon offers a wide range of products in almost every category imaginable. From tech gadgets to pet supplies, customers can find almost anything they need on Amazon. This vast selection of products makes it a one-stop-shop for all of their needs, eliminating the need to visit multiple stores or websites.

Competitive Pricing: Amazon offers competitive pricing on many products, making it an attractive option for customers who are looking to save money. They often have sales and promotions, as well as daily deals and lightning deals, which can offer significant discounts on popular items.

Fast and Free Shipping: Amazon Prime members enjoy free two-day shipping on millions of products, making it incredibly convenient for customers who need their purchases quickly. Even non-Prime members can benefit from free shipping on eligible orders over a certain amount, and many products also offer free returns.

Reviews and Ratings: Amazon allows customers to leave reviews and ratings for products they have purchased, which can help other customers make informed buying decisions. This transparency and openness in customer feedback help build trust and loyalty with customers.

Innovation and Technology: Amazon is known for its innovation and use of technology to improve the customer experience. From their one-click checkout process to their AI-powered product recommendations, Amazon is always finding new ways to make shopping easier, faster, and more personalized.
In conclusion, Amazon's success in attracting customers can be attributed to its convenience, wide range of products, competitive pricing, fast and free shipping, customer reviews and ratings, and innovative use of technology. With its commitment to customer satisfaction and continued growth, Amazon is likely to remain a top choice for online shoppers for years to come. Please leave your comments so that we can share more valuable content for you.